Nanaimo's Tankless Water Heater Experts.
Endless Hot Water, On-Demand.
Heat your home or building's hot water with the best in on-demand heating technology.
If you would like to set up a service time or to get a quote on tankless hot water heater installation, please fill in the form or give us a call directly at 250-585-0233.
Tankless (On-Demand) Hot Water Installation in Nanaimo
Whether you are building a new home, making improvements to your existing home, or have found yourself in the unfortunate situation of being without hot water due to a tank failure, there are many benefits to choosing a Tankless Water Heaters as your solution. Depending on your family size or water usage patterns, you may experience times when your tank does not produce an adequate amount of hot water. Or you may be interested in freeing up some valuable space in your home. The advantages to switching to a Tankless Water Heater are truly endless regardless of your reason for making the change.
A Few Key Benefits
While we feel that there are endless benefits to choosing a Tankless Water Heater, there are a few that stand out and are worth highlighting:
Endless supply of hot water
Never worry about running out of hot water again. Back to back showers? Just threw in a load of laundry? No problem if you have a Tankless Water Heater!
More space in your home
Replacing that large, clunky tank with a Tankless Water Heater, which is roughly the size of a carry on suitcase will free up valuable storage space in your home. They also allow flexibility to install other non-traditional locations such as laundry rooms, closets, etc.
Save on energy and water costs
Tankless Water Heaters use up to 40% less energy than a traditional tank. Additionally if you utilize one of our options for recirculation, you can have faster hot water at your faucet resulting in less wasted water.
Longer product life – Tankless Water Heaters have a longer life span of up to twice as long as a traditional tank.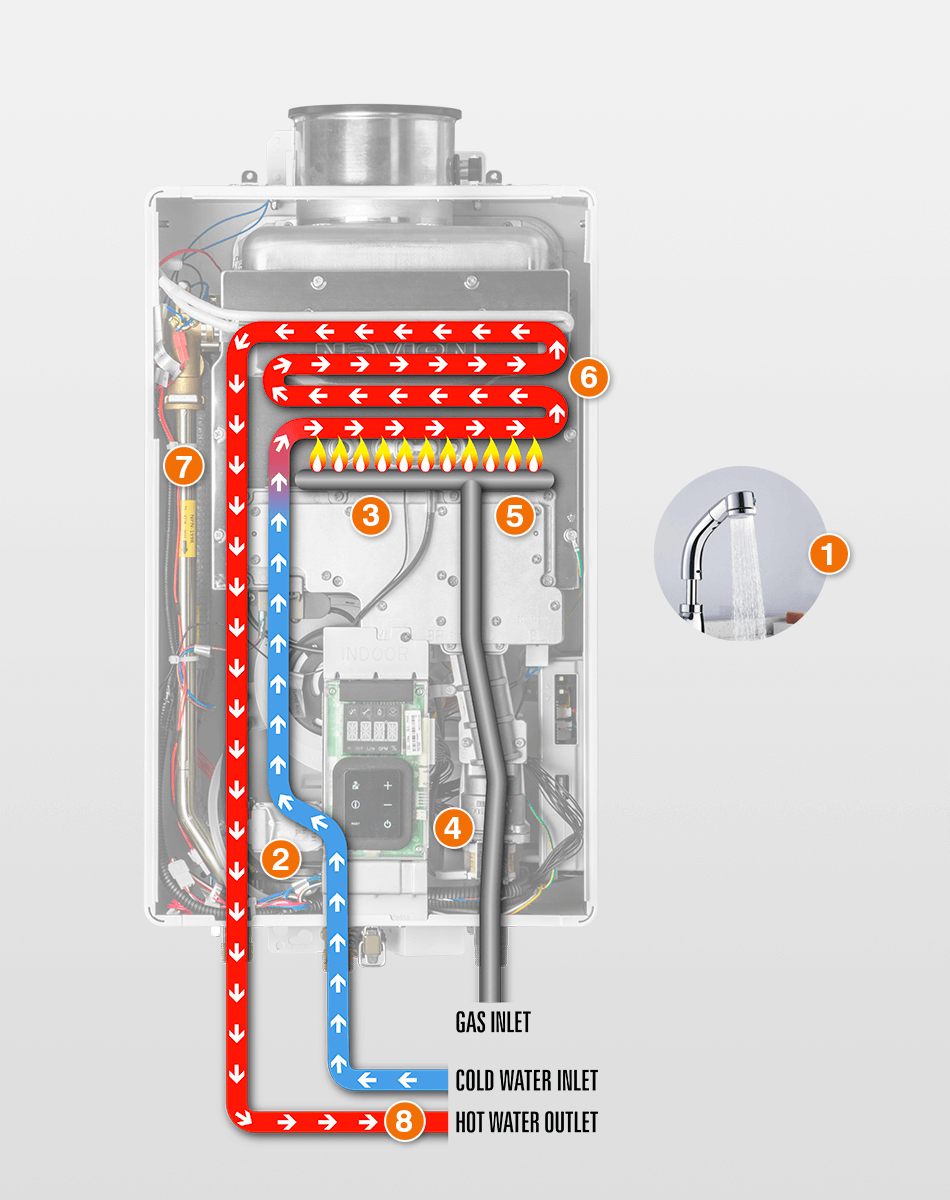 How does a tankless water heater work?
When a hot water tap is opened, the tankless water heater detects the flow
The flow sensor activates to determine the amount of hot water needed
The igniter activates
The gas control valve opens to supply the correct amount of gas
The burner ignites providing a flame to heat the water
Cold water passes through the heat exchanger
The unit determines outgoing set temperature and adjusts the flame to heat the water
Desired hot water amount delivered to the faucet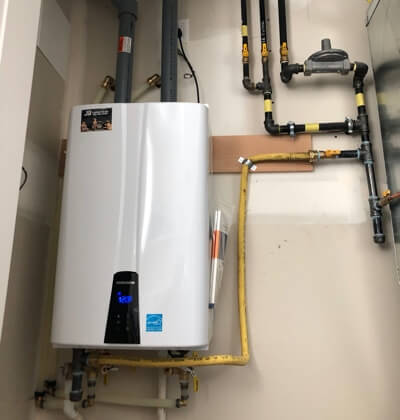 Up To $1000 Rebate - Tankless/On-Demand Water Heaters
Call us now to discuss options. This is a rebate program from Fortis, not JD Plumbing & Gas. Only valid while Fortis rebates are available.
Brands We Carry
We carry a wide selection of only the top brands in tankless water heaters. This allows us to unbiasedly recommend the perfect solution for your home's specific heating needs, ensuring quality and affordability.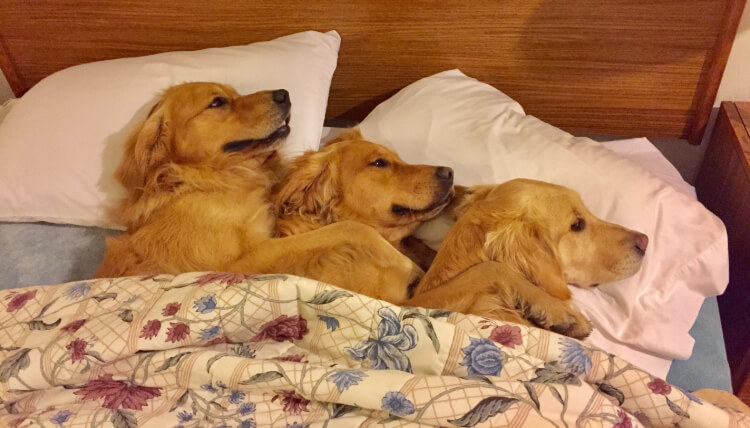 You can rest easy when you hire JD Plumbing & Gas to repair or install your tankless water heater in Nanaimo.
We offer a complete 100% satisfaction guarantee and our tankless water heaters come with industry leading warranties. Trusting us with your water heater ensures the job is done to the highest standard, up to code and all safety precautions taken into consideration. This level of care and service is why we are one of the highest-rated plumbers in Nanaimo.
Benefits of Tankless Hot Water Heaters
Endless, on-demand hot water
Long Lifespan
Energy efficient
Space saving
Financing available
Parts & worksmanship guaranteed
F.A.Q.
Tankless Water Heaters are a great, space and energy efficient way to hear your hot water. If you have any questions about tankless water heaters, feel free to reach out to our friendly plumbing and heating experts today.
How much money can I save?
Depending on which make and model of tankless water heater you choose, and what size water tank you have now, and if it runs on gas or electricity, you could potentially save anywhere from 5% to 60% off your hot water heating bill. How? Most homes use hot water for a cumulative total of about one hour per day, yet they typically keep 40 or 50 gallons of water hot 24 hours a day. Having a system that eliminates the storage and heats water only as you use it can dramatically reduce your energy consumption.
Will one tankless water heater be enough to heat my entire house?
Yes. We help you choose the proper model to suit your home or building's hot water needs, which is based upon the maximum flow of hot water you need at any one time.
How can a tankless water heater heat water instantly?
When you open a faucet, the flow of the water triggers the heater to turn on. Whether you use gas or electricity, the gas burners or electrical elements will turn on, rapidly heating the water as it passes through the unit.
What if I have hard water?
Since tankless water heaters do not store hot water, minerals have less of an opportunity to settle out of the water column and build up inside the heat exchanger. Additionally, the flow of hot water through the coiled heat exchanger flushes the product each time hot water is used. The use of a water softener is fine with a tankless water heater, and is recommended if you commonly experience hard water problems in your home.