Nanaimo's Furnace Experts.
New Installation & Repair.
Achieve peace of mind and heat your home with a furnace that comes with industry leading warranties.
If you would like to set up a service time or to get a quote on furnace repair or new installation, please fill in the form or give us a call directly at 250-585-0233.
Gas Furnace Installation in Nanaimo
If your furnace is the only thing between you and the cold winter air, you want to keep it in good condition all winter long. JD Plumbing & Gas has experience servicing and installing all furnace types in Nanaimo. We know exactly how to fix your furnace and keep you warm and comfortable on cold winter nights.
Gas Furnace Repairs & Maintenance in Nanaimo
JD Plumbing & Gas has the tools and skill necessary to give you cost-effective furnace repair services. Since regular maintenance can prevent bigger, more costly repairs down the road, we always focus on detecting problems early on to save you time and money in the future.
No furnace will last forever, but you can extend your furnace's life with proper maintenance and timely repairs. When you contact us, we'll focus on prevention to catch all furnace issues before they develop into expensive, full-scale problems.

New Installations
Looking for a new gas furnace or to replace your existing furnace? We can help. Repair
Gas furnace not working properly? Our experts can get you operating efficiently. Servicing & Maintenance
Extend the life of your furnace with expert servicing and maintenance.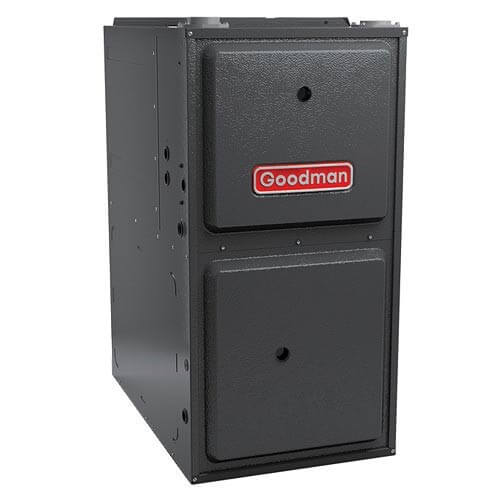 Goodman Gas Furnace
We often recommend the Goodman GVM97 gas furnace to our clients for it's value, warranty and performance.
Heavy-duty aluminized-steel tubular heat exchanger
Efficient and quiet variable-speed Blower
Stainless-steel sloped secondary heat exchanger
Self-calibrating modulating gas valve
ComfortNet™ Communicating System compatible
Silicon Nitride igniter
Dual 7-segment display
Color-coded low-voltage terminals
Modulating gas valve
All models comply with California 40 ng/J
AHRI Certified – ETL Listed
Energy Star
Furnace control board with self-diagnostics and provisions for electronic air cleaner and 120-volt or 24-volt humidifiers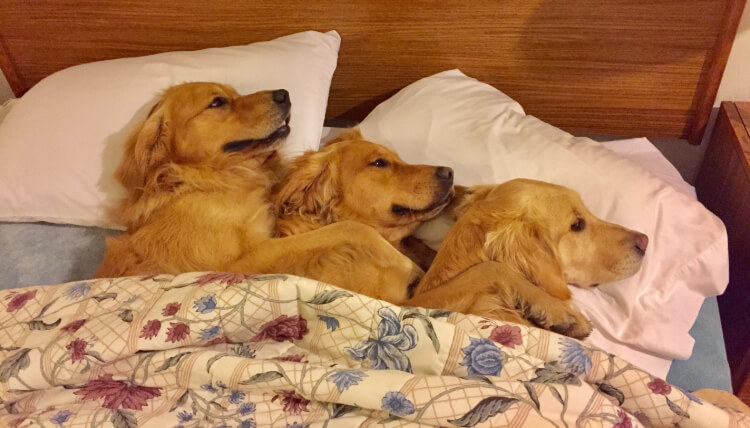 You can rest easy when you hire JD Plumbing & Gas to repair or install your gas furnace in Nanaimo.
We offer a complete 100% satisfaction guarantee and our furnaces come with industry leading warranties. Trusting us with your furnace ensures the job is done to the highest standard, up to code and all safety precautions taken into consideration. This level of care and service is why we are one of the highest-rated plumbers in Nanaimo.
Benefits of Goodman Furnaces
High reliability and quality
Energy Star appliance
Durable & long igniter life
Rebates available
Financing available
Parts & worksmanship guaranteed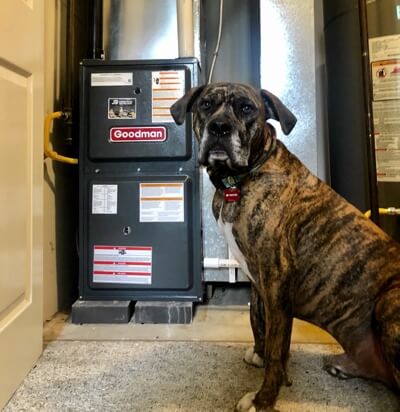 $20 Off Furnace Repair
Call now & mention this coupon for discount. Maximum 1 per transaction. Cannot be combined with any other offers. For 1st time customers only.
F.A.Q.
Gas furnaces are very efficient ways to heat your home. If you have any questions about gas furnaces, feel free to reach out to our friendly plumbing & heating experts today.
Are your staff certified to work on furnaces?
Yes. We are certified journeymen gas fitters. 
How often should I service my furnace?
We recommend to service your gas furnace at least once per year by a licensed gas fitter.
How long will a gas furnace last?
When cared for properly, gas furnaces will last 15 to 20 years.
What incentives are available for heat pumps?
Fortis BC sometimes offers incentives for installing a new gas furnace. Take a look at our rebates page to see if there's anything curently available.
We encourage you to contact us to find out what furnace incentives exist for you today.